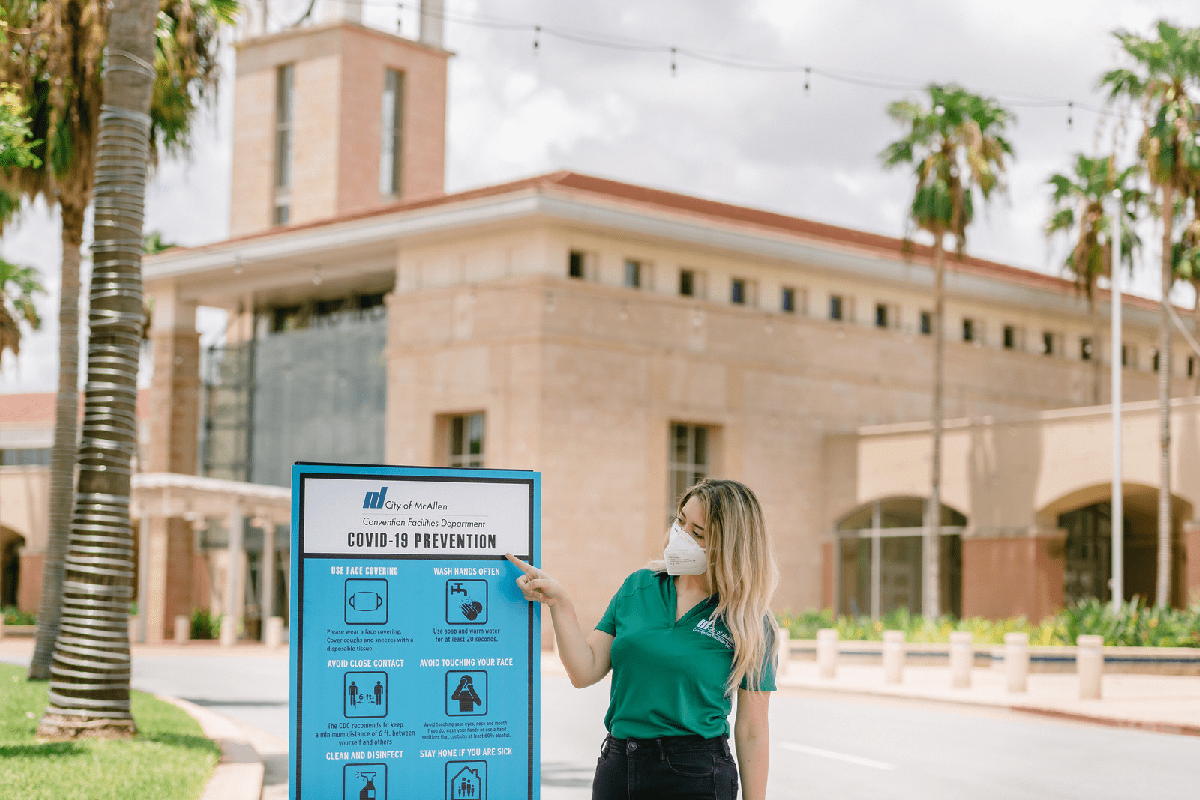 21 Apr

How To Host Your Next Meeting in McAllen Safely

As we transition back to hosting in-person events, the team at Visit McAllen knows safety is top of mind for meeting planners. In order to ensure your meeting is successful, we've developed a couple of tools that planners can count on to give peace of mind when curating their next event in McAllen.

McAllen Safe Stay Commitment

In a nutshell, McAllen's Safe Stay Commitment is a pledge to tourists that McAllen will provide a safe and welcoming environment at its airport, hotels, retail businesses, restaurants, convention facilities, attractions and other places frequented by guests.

Visitor hotspots like restaurants and retail stores aim to keep their customers safe, whether they're locals or out-of-towners, while providing an experience you won't soon forget. For those who need to fly into McAllen, the city's International Airport is also a proud member of the Safe Stay Commitment, along with all the hotels located in the city.

For a full list of participating members, and to learn more about the Safe Stay Commitment, visit: https://visitmcallen.com/blog/mcallen-safe-stay-commitment/. Be sure to look for the Safe Stay sticker at participating businesses as you explore around McAllen on your next visit!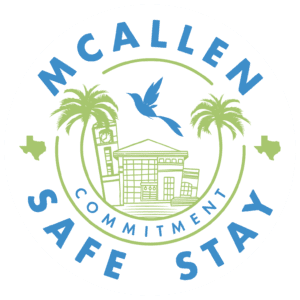 Meeting Planner Resource Guide
We recognize that planners will have new considerations moving forward when booking meetings, and we want to be able to answer any questions you might have in one, convenient place. That's why we developed our Meeting Planner Resource Guide, a virtual, always up-to-date tool that aims to mitigate concerns you might have while transitioning back to live events.
From a local perspective, the Resource Guide gives a snapshot on any current guidelines or restrictions from the state to county and city levels. On a larger scale, it pulls information and materials from throughout the live events industry that can help with logistics planning to suit your group's needs. You'll also find key information about catering, lodging, getting in and around the city, and innovative ideas that can be implemented during your meeting in McAllen.
To read through and download the Meeting Planner Resource Guide, visit: https://visitmcallen.com/wp-content/uploads/2021/04/Meeting-Planner-Resource-Guide.pdf .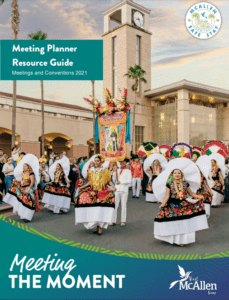 To learn more about other programs and offers available to groups and associations, please contact a Visit McAllen Convention Expert at meetings@visitmcallen.com.