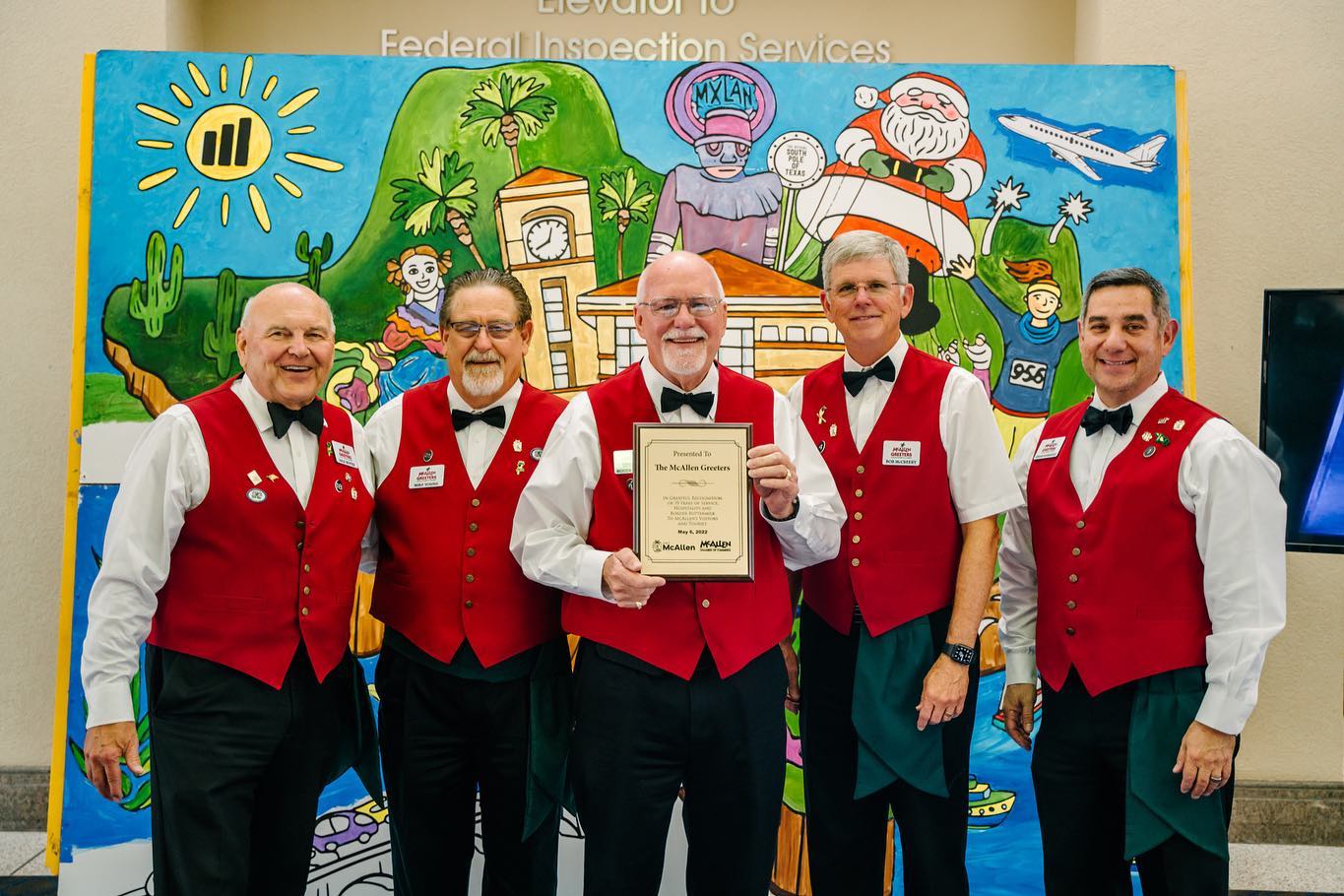 18 May

McAllen Greeters Celebrates 70 years Of Tradition

By: Julian Gutierrez, Convention Sales Manager For Visit McAllen:

In 1952, local businessman Charles Clark founded what was originally known as the McAllen Chamber of Commerce's Publicity and Tourism Committee. Today, they are known as the McAllen Greeters who, this year, mark 70 years of service to our tourism community.

The greeters are comprised of McAllen businessmen who volunteer in their spare time to promote the city as a premier tourist destination. The Greeters act as the signature welcome committee for out-of-town visitors, including international delegations, convention and conference attendees, and other special guests.

For 70 years, the Greeters have been pouring up McAllen's signature cocktail, "Border Buttermilk" at their one-hour receptions. Now, the famous drink is known all over the state as a token of welcome to those who visit. A secret recipe, cities all over Texas have tried to imitate the signature concoction.

"People enjoy being around other people," said Roger Stolley, Chairman of the McAllen Greeters.

"The Greeter's mission is making each visitor to McAllen feel at home and to give them something to talk about when they travel back," said Stolley. "The tradition continues and will continue."

During their 70-year run, the McAllen Greeters have welcomed quite a few VIP guests, including football legend Tom Landry, Hollywood film stars, and Mickey and Minnie Mouse.

"We would like to thank all our greeters, past and present, for serving this organization and helping promote our wonderful city to each traveler. Your service does not go unnoticed," said Blanca Cardenas, Interim President and CEO of the McAllen Chamber of Commerce.

As tourism continues to pick up in McAllen, expect to see the McAllen Greeters in their standard red vest uniform, serving up a tasty pink drink to welcome our city's visitors.