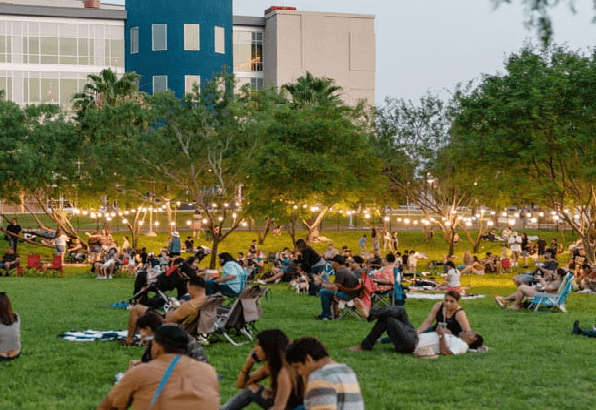 20 Oct City of McAllen Ranks Lowest in National Crime Ranking
By: Xochitl Mora, Office of Communications for the City of McAllen 
Fresh off the heels of a recent report released by the Texas Department of Public Safety (DPS) that showed McAllen was ranked second lowest in Texas for violent crimes, researchers at Porch.com ranked McAllen as sixth lowest in Texas – and seventh lowest in the United States for Small Cities – regarding burglary and theft. Their survey analyzed crime data regarding burglary and theft over a four-year period, across 258 cities in the United States.  Overall, McAllen was 17th lowest amongst all U.S. cities.
"This is a significant analysis because it surveys a very large cross section of USA cities," said McAllen Chief of Police Victor Rodriguez.  "This survey is an analysis of property crime, which is theft of personal property. Because  property crimes approximate 90% of a community's overall reported crime, this four-year survey shows sustained statistics and highlights McAllen's low ranking in overall crime in the United States."
McAllen Mayor Javier Villalobos has been touting McAllen's safe city ranking everywhere he can, including countless national and international interviews he has conducted since taking office, asking about the impact of the migrant asylum-seekers to McAllen's crime rate.
"McAllen is a beautiful, vibrant and above all safe city, thanks to the hard work, dedication and selfless sacrifice of the McAllen Police Department and our community," said Mayor Villalobos. "It is important that this message continue to be promoted throughout the state and the country, because this in turn helps our businesses and institutions of higher education recruit quality candidates, while encouraging businesses to open up in our community."
According to McAllen City Manager Roel "Roy" Rodriguez, P.E., the security of the community is a top priority for McAllen City Administrators and the McAllen City Commission. "Approximately 53% of the City of McAllen general fund budget goes towards police and fire, to not only help keep McAllen safe, but also, to ensure that our first responders have the equipment, tools and other resources so that they can do their job effectively and make it home at the end of their shift.  In McAllen, there is no defund the police."
Despite perceptions of rising crime, theft has become far less common in recent years than it used to be, and property crime rates declined even more sharply during the pandemic.
To find out which cities were hotspots for theft, researchers at Porch analyzed data from the FBI's Uniform Crime Reporting Program between 2015 to 2019 and then calculated the average number of burglaries and larceny-thefts per 100,000 residents.
In fact, while McAllen ranked low in the survey, other Texas cities came in ranked as high for number of break-ins, including #14 Houston, #15 Dallas, #17 San Antonio and #26 Fort Worth.
The 2020 Texas DPS crime statistics report released earlier this month ranked McAllen as second lowest in Texas for violent crime and 12th lowest in Texas for overall crime. At the end of 2020, McAllen recorded its eleventh (11th) consecutive annual crime volume/rate reduction and its lowest crime in 36 years. McAllen's crime was 23% of its highest reported crime of 12,591, which was reported in 1995.
"Our community strives to prevent crime and values public safety," added Chief Rodriguez. "For such, the McAllen Police Department expresses sincere appreciation to all members of our community and to the McAllen City Commission for their diligence and dedication to making public safety a top priority.   Further, I, along with the entire McAllen community, express special thanks to the men and women of the McAllen Police Department for their hard work and successful outcomes."